Anna Nooshin opens interactive Instagram museum in Zuidas: The Upside Down Amsterdam
On 3 July Anna Nooshin is opening the doors of The Upside Down – her own all-new, one-of-a-kind Instagram experience in Zuidas. After a year and a half of brainstorming, planning and searching for the perfect location, now the dream is literally coming true. Together, she and entrepreneur Hans Plesman have created a space that immerses visitors in a totally new 'experium'.
Anna Nooshin: 'It's amazing to achieve this dream after all these years. With The Upside Down, we wanted to create so much more than just an Instagram-worthy museum. We want to tell a story about Holland right now and give visitors and creatives spaces to really be themselves. It's also about engaging the younger generation in the creative process and fostering values like diversity and inclusivity. We want everyone to feel welcome.'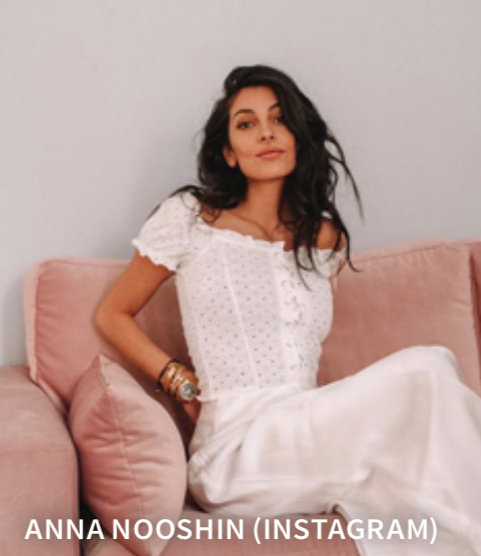 Boasting 1,500 m2 in 25 rooms and décors, The Upside Down qualifies as the biggest Insta-experience anywhere in Europe. All sense of up and down instantly goes out the door as you step inside a swirling vortex and from there into life-size moving RGB projections. The Royal Room turns you on your head, the Infinity Room plunges you into submarine life, and Candyland douses you in a Chocolate Shower. A visit lasts about 1-11⁄2 hours and whisks you off on an adventure into another world.

According to Hans Plesman, initiator of The Upside Down, 'In these crazy times more than ever we want to give our public a refreshing and positive experience that stimulates the senses and ambitions. We're specially geared towards content creators and want to be a platform – or better yet a home – for everyone who's keen to create. The experience also activates our social commitment in a way that lets us convey a deeper message, which is to draw attention to vulnerable children and actively support the Forgotten Child Foundation (stichting Het Vergeten Kind). Because we believe children of all ages and socio-economic backgrounds have the right to play, we're working with the foundation to open our experience to this specific target group.'