In recent weeks Zuidas has been bustling again. Normal life is resuming and fortunately many people are brave enough to return to the office. We're curious to find out how workers and visitors in Zuidas are experiencing this new time.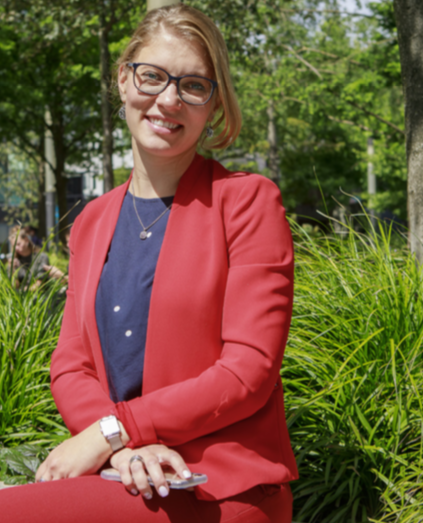 TATYANA BORSHCHOVA - Office manager at Athos
'We're a small firm based in the WTC Amsterdam. Over the past period everyone worked from home and basically that went fine. There came a point however, when people started wanting to come back into the office. We did that in increments, and since July we've been at the office with four or five people every day. We're observing distancing rules and meetings are still digital. I live in Purmerend, and that first week my husband drove me to work and home every day, but finally I decided using public transport would be OK – wearing a mask, of course. So now I'm back to commuting four days a week!'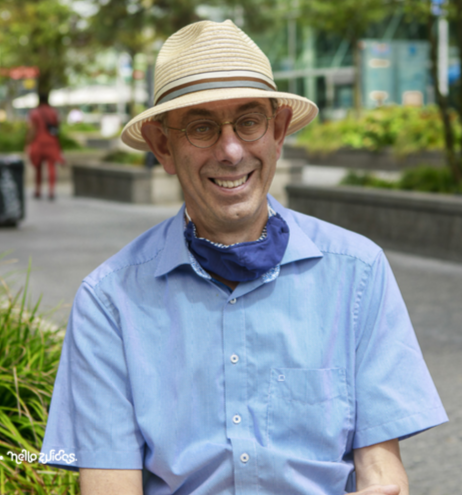 NICK FRYARS - Self-employed independent consultant
'I moved to Amsterdam Zuid in 1991 and had a wonderful time on Apollolaan. Now I commute from Weesp, where I currently live. I had an appointment I had to travel to and right now I am waiting for my train. As an independent consultant, this has been a tough time, but I'm also involved with an English startup and luckily that's kept me busy. Its work involves a concentrated solar power system, which consists of big towers in the desert surrounded by mirrors. We're making the software to optimize the design and operation. It's a transnational venture, so much of the communication was already digital. The only difference is that I'm travelling less than I would normally.'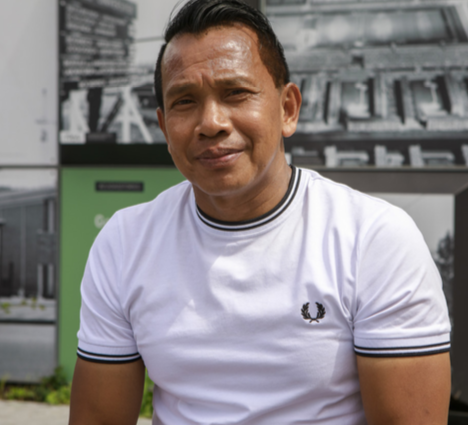 SOMPONG SAE UNG - Cook at a restaurant
'I live in Enkhuizen and take the train to Amsterdam Zuid Station daily, where a friend picks me up to go to work. I'm a cook at a restaurant in Amstelveen, and this recent time has been different of course, but I wasn't sitting at home either, since a lot of our business consists of take-away. I was still working full time and commuting five days a week. Travelling was comfortable precisely because it was quiet. I don't mind wearing a mask. I enjoy being physically active. Fortunately have a lot of weights at home, which has been helping me keep fit.'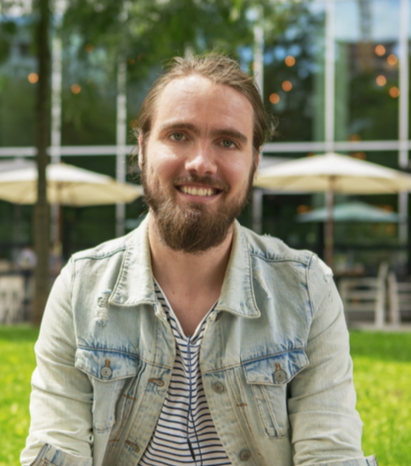 LUC SWAAN - Digital content specialist at Philips
'I started working from home in March, which was definitely an adjustment. But as I'm on the Digital Marketing Team, the transition was pretty smooth. Part of our team is still in Eindhoven, so we were already doing a great deal by telephone. Now we're allowed to come back into the office on a sign- in basis, but it's still fairly quiet. Many people have a longer commute, whereas I can just hop on my bike. It's really great to be back at the office and I've been coming in five days a week. At home, I really missed that comfy chair and second monitor, plus I get more done at the office than at home. It's also nice to get out of the house and go to work in normal clothes again; that helps me get into the work zone. I'm hoping things stay this way.