VU Research Building: crucial step in Zuidas Innovation District & societal impact of human health & life sciences
Zuidas is renowned for its pioneering work in architecture. As it matures into an international quarter of Amsterdam, buildings are shooting up right and left in Zuidas. When you walk through this modern city district, it may be difficult to imagine that only about 20 years ago this stretch of land connecting the residential neighbourhoods of Zuid and Buitenveldert consisted mostly of tennis courts and football pitches. In this series we zoom in on the architecture of Zuidas. This time, we take a closer look at the VU Research Building. A building in the middle of the VU Campus area.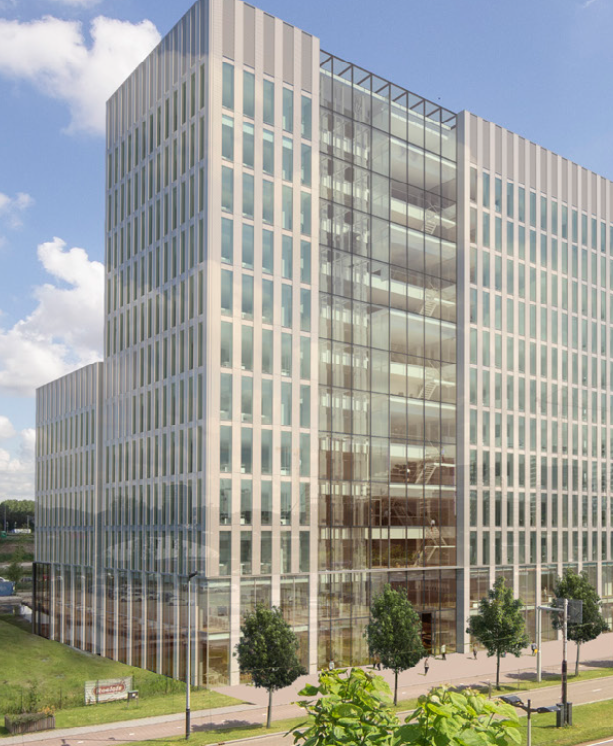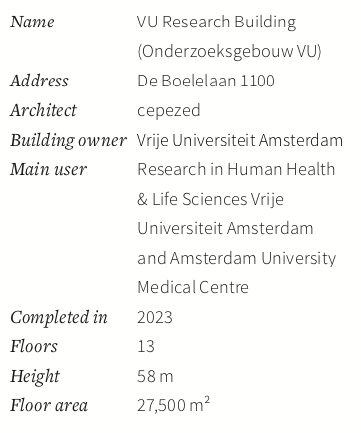 The university and the hospital were one of the first residents of Zuidas! Vrije Universiteit Amsterdam is a vital and inextricable part of Zuidas, and one that's still seeing major development. In the summer of 2020 work will start on the construction of a new research building on the site of the former school gardens along the De Boelelaan. Part of a VU Campus renewal the research building meets ambitious sustainability goals and has obtained the BREEAM Excellent new construction design certification. Some 500 people will work in the building, which houses a wide range of facilities for education and research into socially relevant issues within the theme of Human Health & Life Sciences. Various teaching and practical rooms, a range of generic lab spaces alongside highly specific research facilities such as advanced vibration-free laser labs, electron microscopy rooms and a technology centre. The latter are used for research into how light and materials interact. Last but not least there will be places to eat and meet and share kwowledge.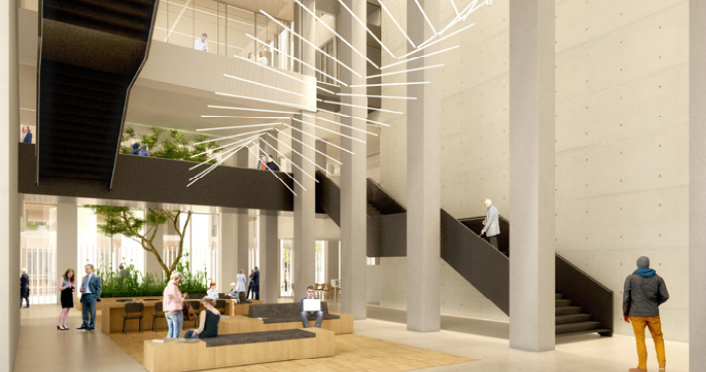 Architecturally the building aimes to merge the humane focus of the Universities Science research-departments and the modernity of Zuidas. Flows of people are visible from the streets on all levels and the ground floor is activated with meeting and technology facilities. The facade is modern and transparent with vertical rhythm of soft metallic tones and different textures for a subtle play of sunlight and shadow during the day. All new developed buildings on this development site are connected by a shared green courtyard where it is pleasant to stay and to meet.